The integration of intuitive and intelligent elements into a unified building creates smart cities, which raise the level of living. The use of these intelligent and digital products makes it simple to carry out daily tasks. The endorsement of data on physical items transforms mindless objects into intelligent and sharp products.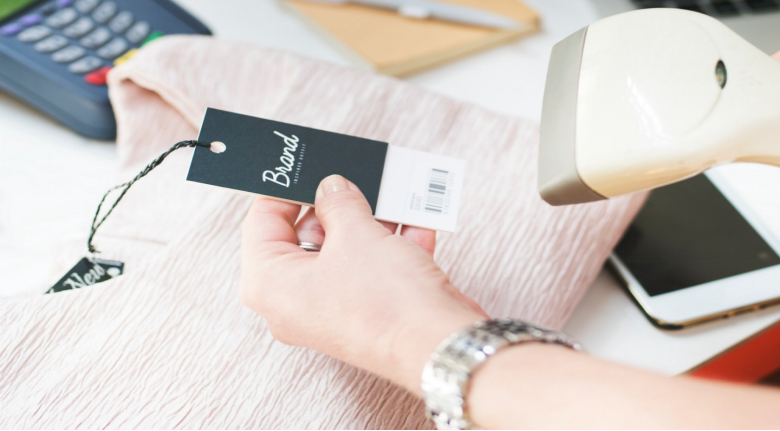 RFID technology enables the transition from brainless items to intelligent architecture. This blog explores the application of RFID technology in developing applications for smart cities and how those apps assist people in managing every activity intelligently, including parking cars, resolving theft-related crimes, tracking natural disasters, using medical facilities, among other things.
Uses of RFID in the Real World
Although RFID may appear to be a recent development, you'd be amazed at how frequently we actually utilize it! We often utilize RFID multiple times every day without even recognizing it!
We have introduced the 10 benefits of using RFID in details before, now we are going for a few examples of real-world applications for RFID:
Parking Management Using RFID
Due to the enormous number of cars on the road, it can be challenging to track each one's behavior without using wise guidance. In metropolitan areas, the enormous number of automobiles in or near parking space can be controlled by using RFID innovation.
RFID devices and labels, and tags are necessary to increase both human and city safety since they not only let drivers check for open parking spaces but also let management stop unauthorized or unlawful vehicles from entering cities.
One gate reader or several gate readers can be used for smart parking management in an RFID parking system. Drivers do not scan identification cards at the door or departure gates, therefore there is no need for parking attendants or any other kind of human assistance.
The gates have UHF readers built in to recognize windshield tags on moving vehicles that are between 8 and 10 feet away and traveling at speeds between 6 and 100 miles per hour.
RFID in Stopping Crimes of Theft
Due to the minimal incidence of theft and larceny, Intelligent cities are always safe and secure. FBI recommends, the utilization of RFID technology in cities, malls, and eateries, and retail establishments aids law enforcement in quickly identifying assets and people.
To check on people's movements and possessions, consider these RFID devices offer visualization in real time over a facility map. Security personnel can therefore track the progress of snatchings and identify where stolen goods are hidden, such as in pockets, bags, jackets, other places, hats, or inside of gloves.
Comparable to the example above, UHF RFID readers are installed on the ramparts, lawns, or smart city ceilings. Due to their concealment inside mall walls, streets, and ceilings, they are able to instantly spot criminals, unauthorized entry, and disruptive occurrences.
RFID in Victim Tracking
These days, finding victims following disasters like earthquakes, hurricanes, cyclones, and tornadoes is one of the biggest obstacles.
The information is stored on RFID tag that is affixed to objects using a special identifying code, and it is read by an RFID reader. These readers broadcast Electro Magnetic waves to identify those tags and show the data ahead of the search and rescue team, emergency workers, or crisis management team.
Although victim misplaced the tag he wore, the rescue crew can use the computing database to find the tag's last known location. As a result, agencies can locate a victim's whereabouts remotely by storing, copying, and recovering the victim's data stored in a database.
RFID in the Medical Field
Since RFID technology has the ability to inspect, trace, and anytime, identify anything, the healthcare sector stands to gain significantly from its use.
Recently, digital bands with readers and sensors for RFID were combined to create wristwatches. These bands' RFID chips enable nurses to organize patients' routines, such as mealtimes, medication administration times, and times for a workout or for meditation.
Readers examine the patient's illness and provide the doctors with information about its severity, enabling them to separate that one patient from another patient. These readers can be used to identify medical equipment including ventricular assist devices (VADs) and syringes, as well as to collect patient fees and keep patient information.
Race Timing
Timing for marathons and events uses RFID. However, racers are unaware that RFID technology is being used for timing during events. It is clear that RFID may be used to give customers a perfect experience.
Enrollment Tracking
Have you ever had to oversee a sizable conference? You should now see that traffic should move more slowly to and from seminars. However, registration at the door will be obsolete once an RFID system is implemented.
RFID in the supply chain
Each individual item and carton are properly counted, corrected, and traced via RFID across the supply chain. In this procedure, orders are sorted at the distribution center after being sorted in the factory where products are tagged at the time of manufacture. Every time a piece of equipment enters or exits a stage of the process, it is numbered using RFID, and any errors are found and fixed.
All incoming and outgoing shipments can employ RFID, which logs the contents of each order and compares them to the target list to find shipping errors before they happen.
RFID in asset management
The largest capital investment that our business will likely make is in its assets. The difficulty is not only how to keep track of where high-value equipment, such as laptops and construction tools, is located, but also how to make sure they are routinely examined, maintained, and occasionally audited for accounting purposes.
You can automate your processes, cut costs, and track and manage your assets cost-effectively with RFID. To help you get the most out of your assets and boost profitability, RFID's flexible asset management solution was created with today's mobile working environment in mind, unlike outdated spreadsheets or cumbersome legacy systems.
Contactless payments
You may pay for your goods with a simple wave of your smartphone thanks to mobile apps like Apple Pay. Smartphones are furnished with near-field communication (NFC) readers, which function in a manner similar to how contactless payments function with credit cards. They can now use the app's digital wallet, which is linked to their card, to make contactless purchases.
Access to hotel rooms
Have you ever tried using your hotel room key on a number of different doors after forgetting which room you were in only to see the red "access denied" sign flashing repeatedly? So you have extensive knowledge about RFID technology.
Hotel room access cards contain tiny RFID chips that, when scanned at the proper door, trigger a mechanism that unlocks the door and lets you inside your room. Therefore, the door to your hotel room is essentially a tiny RFID reader that only speaks to the access card you've provided.
Conclusion
RFID is widely used. We'll eventually use RFID for everything. You will then need to safeguard your data against wireless theft. Due to the high cost of making each tag, RFID technology has taken a while to become widely used. In contrast with their bulky relatives. Also, new forms of RFID Antennas may now be produced by manufacturers that are much more flexible.