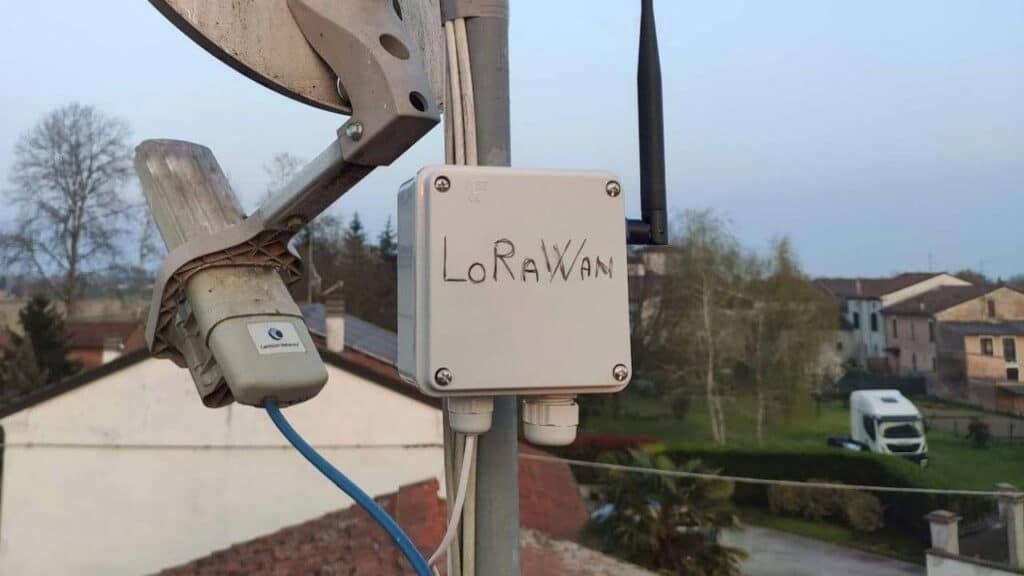 Low Power Wide Area Networks are becoming popular due to their long range and low power levels of operation. However, with the increase in the number of devices and the types of devices that are connected, there rises a need of management of these devices. This is where LoRa gateways come into place to effectively manage this large number of devices. In this article, we will briefly discuss about LoRa gateway manufacturers and suppliers and their products and services.
What is a LoRa Gateway?
Before understanding what a LoRa gateway is, let us briefly understand what LoRa/ LoRaWAN is. LoRa is a radio modulation scheme that enables long-range communication over a wide area while consuming low energy. With the advancement of IoT (Internet of Things) applications, it has become popular due to these features. The LoRa protocol was first developed by Semtech, which now evolved into LoRa Alliance, consisting of over 500 network providers and other stakeholders worldwide.
A LoRa gateway refers to the router or the device handling end nodes in a LoRa Low Power Wide Area Network (LPWAN). Several types of LoRa end nodes and sensors are connected to the LoRa gateway which is responsible for forwarding the data from the end nodes to the central hub or the cloud server.
These LoRa gateways are capable of handling different groups of end nodes. The number of devices a gateway can handle depends on factors such as data rate and data packet size. Depending on the type of network the gateway is handling, they can be divided into two main groups:
Public network gateways: These are usually provided by network providers in a densely populated urban environment.
Private network gateways: These are deployed in private networks, which require peculiar requirements to be satisfied.
However, despite this broad classification, LoRa gateways can manage a considerable number of devices and cater to a multitude of requirements. If you are more interested in the working principle behind LoRa Gateways, we encourage you to check out one of our previous articles on LoRa Gateways. When it comes to LoRa market, there are two main types of LoRa gateways, namely:
Gateways with minimal firmware which can only carry out packet forwarding actions. These are low-cost and easy to deploy gateways. Most of such gateways rely on microcomputers such as Raspberry Pi.
Gateways with a sophisticated operating system, with packet forwarding carried out as a service of the operating system. These provide more flexibility to the user over the packet forwarding services and are suitable for applications that require more control.
Top LoRa Gateway Manufacturers and Suppliers
Now let us investigate some of the leading manufacturers and suppliers of LoRa gateway in the global market.
1. Cisco
Cisco is a leader in providing network solutions and services. Some of their services include providing certifications, training for industry, software solutions to address network problems and hardware solutions ranging from routers to servers handling large data.
When it comes to LoRa gateways, Cisco provides the Cisco Wireless Gateway for LoRaWAN. This gateway supports all three LoRaWAN Classes of devices. There are two models which operate in different frequencies, one operates in the 863-870 MHz ISM (Industrial, Scientific, and Medical) band while the other in 902-928 MHz ISM band. It provides 4G-LTE, Ethernet and Wi-Fi backhaul capability, however only Ethernet is available when it operates as a standalone unit. Moreover, this gateway is equipped with different security features and a Cisco IOS Firewall. More information about the product can be found on the official Cisco website.
2. MultiTech
MultiTech is a pioneer in network connectivity solution services. They are based in the USA and operate globally to meet customer requirements and to enhance the IoT market. They are focused on providing services in the Energy, Smart Buildings, Transport and Logistics, Agricultural and Healthcare industries. MultiTech specializes in cellular, private LTE and LoRaWAN technologies. As a result, they are providing exclusive services and products in these technologies.
When it comes to LoRa Gateways, the MultiTech Conduit brand has become popular in industry due to programmability and other supportive features. Additionally, this gateway comes with DeviceHQ platform which is considered the world's first IoT Application Store and Device Management platform. This allows engineers to configure and optimize the performance of the gateway depending on the traffic remotely. When compared to the previous Cisco LoRa Gateway, MultiTech Conduit only provides backhaul connection using Ethernet and Cellular technology.
3. Tektelic
Tektelic is a LoRaWAN specialized leading supplier. It has been operating since 2009 in the market providing LoRaWAN solutions to industries such as Agriculture, Smart Cities, Smart Buildings, and Asset Tracking. Tektelic is also not limited to supplying products, but they also provide custom products and services to its clients. These LoRaWAN products include gateways, sensors, and end-to-end solutions. Tektelic provides IoT LoRa gateways when compared to LoRa gateways we have seen so far. This makes these gateways easily programmable. Moreover, Tektelic has a wide range of LoRa gateway portfolio compared to other competitors. These gateways include both outdoor and indoor gateways.
4. Laird Connectivity
Laird Connectivity is a global business based on locations in the USA, UK, and Taiwan with more than 38 years of experience in providing services in wireless expertise, customizable IoT solution, EMC, and Wireless testing services. They are also one of the experts in providing services and products related IoT devices powered by LoRaWAN. The LoRaWAN devices are produced under their brand name Sentrius. Sentrius includes both LoRaWAN sensors and gateways.
When it comes to the gateways, they have RG1xx Gateway which is delivered as a kit. This gateway has Ethernet and Wi-Fi backhauls, while optional LTE backhaul is available only in the USA. It supports TR-069 remote management with full onboard Linux OS, configurable via web GUI. It has onboard support for the new Semtech Basic Station forwarder and support for other services like Senet, ChirpStack and AWS IoT Core for LoRaWAN packet forwarders.
5. Kerlink
Kerlink is a global leader in providing services for cellular technologies, LoraWAN technology and WmBus technology. Kerlink has distribution and manufacturing plants located over the globe, based in France. They have a good portfolio of success stories based on industries such as Smart Agriculture, Smar Building and Smart City. Their range of IoT solutions includes IoT devices and sensors, gateways, and network services.
When it comes to LoRaWAN gateways, Kerlink has a brand called Wirnet which has two main types, indoor gateways, and outdoor gateways. Indoor gateways are branded in two more types, namely, Wirnet iZepto Cell Series and Wirnet iFemtoCell-evolution series. Also, outdoor Wirnet gateways are divided into Wirnet iStation gateway, Wirnet Station gateway, Wirnet iBTS gateway and Wirnet iBTS 64 highway. You can find more details about these products on their website.
Conclusion
In this article, we briefly discussed about what LoRa gateways are and their basic functionality in a LoRa network. Next, we explored some of the leading manufacturers and suppliers in LoRa gateway. We can see that there is a large market for LoRa gateways which is rapidly growing with the popularity of LoRa networks.