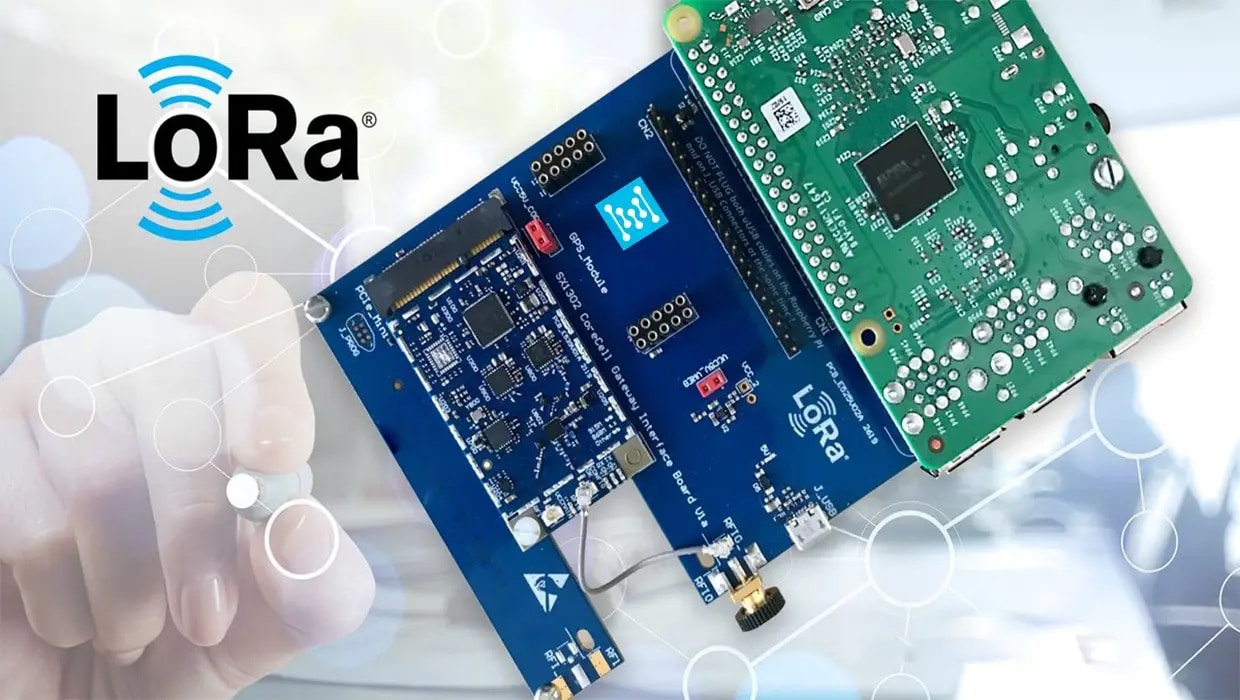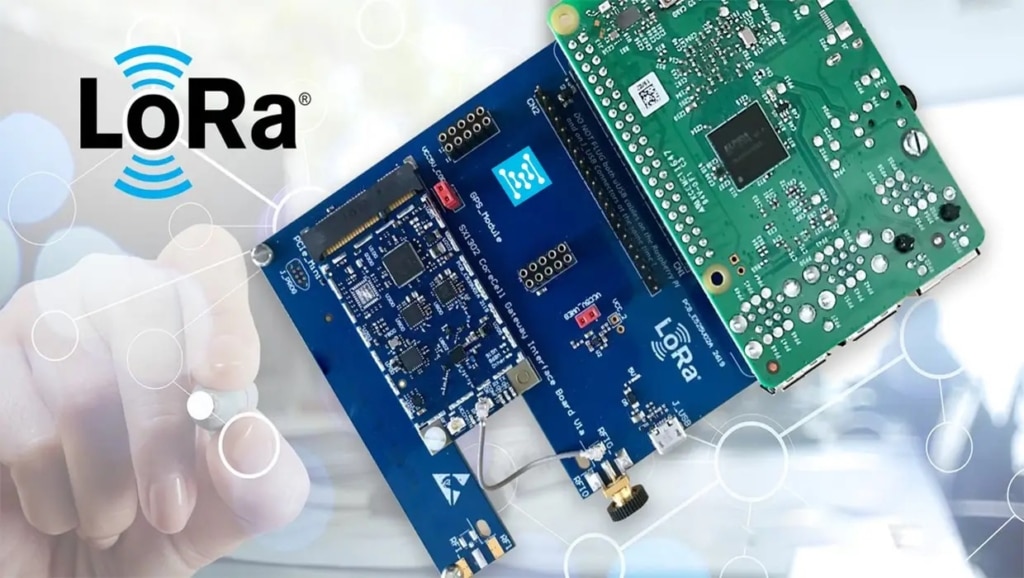 LoRa has revolutionized the world of technology and communication as it has broken the balance between transmission distance and power consumption. LoRa has made it possible to have communication that is long distance, low power consuming, large capacitance and have a low cost of hardware. This has brought tremendous change especially in the field of IoT. There is a wide variety of LoRa modules available and an even larger range of suppliers for LoRa modules which can make the selection of the right LoRa module for a specific application a daunting task. This article gives a brief introduction into LoRa and LoRa modules and then discusses few of the best LoRa module manufacturers and suppliers in USA.
What is LoRa Technology?
LoRa (Long Range) is the standard used for LPWAN Low Power Wide Area Network wireless communication that lasts up to 15 km in suburban environments and more than 2 km in dense urban environments. LoRa is a CSS (Chirp Spread Spectrum) technology that encodes radio wave information using chirp pulse and interacts with a device's physical layer. It is robust against disturbances making it ideal for long-distance communication with small chunks of data and low bit rates. LoRa has enabled smart IoT applications due to its key characteristics like robustness against disturbances, low power consumption, large system capacity, long distance and low hardware cost.
What is a LoRa Module?
LoRa module is a wireless communication module that is compliant with LoRaWAN networks. Due to the chirp spread spectrum modulation technique, LoRa modules can reach high communication ranges while maintaining low power characteristics. LoRa modules work worldwide without much technical variation, but they work at different frequency ranges in different countries, see the frequency bands for LoRaWAN. The data rate in a LoRa module is adaptable with the use of spreading factors and variable bandwidth. The power level is also adaptive with the variation of link conditions and data rates.
Different types of LoRa modules are available and the most common ones are the basic transceiver-only module, LoRa module with host controller integrated and modems. Selecting a LoRa module is a critical task. Multiple factors should be considered when selecting the right LoRa module for the specific application. Few such factors are the operating environment, transmission range, power consumption, package size, after-sales service and support, cost etc. LoRa modules are used in an extensive range of applications and industries based around IoT such as smart agriculture, smart cities, building management, home automation, asset tracking, smart energy meter readings etc.
The main advantages of using a LoRa module are the low cost, easy deployment to an existing network, long-range communication, and low power consumption. LoRa modules can be used for bi-directional communication globally.
LoRa modules can have just a few disadvantages too based on the application such as low bandwidth, spectrum interference due to constant increase in network deployment, low transmission rates etc.
Top LoRa Module Manufacturers and Suppliers in USA
SEMTECH, since being found in 1960 has expanded globally and is now established in 37 countries globally covering the North American, Europe and Asian regions. Semtech Corporation is a high performance semiconductor, IoT systems and cloud connectivity service provider. They provide expertise in IoT and smart infrastructure solutions, data centers and networks and low powered, high performance mobile platforms.
They are one of the top most leaders in the LoRa communication sector. Their ICs eliminate repeaters, reduces cost, extend battery life and improve network capacity. Their LoRa based product line has transceivers, and transmitters that cover the radio frequency spectrum from sub-GHz up to 2.4 GHz. Semtech LoRa modules are being used in every field from smart homes, smart buildings and cities, supply chains, smart agriculture and more. They even have a dedicated LoRa products guide will help consumers select the best fit for their requirements.
Microchip Technology Incorporated based in Chandler, Arizona is a leading provider for embedded control solutions serving for a wide range of industries from automotive, consumer goods, aerospace, communication, military and defense.
Microchip is one of the founding members of the LoRa Alliance and they provide ultra-low power highly integrated solutions as well as design and technical support. In terms of LoRa modules, they have stand-alone LoRa modules, Preprogrammed LoRa modules and LoRa ICs. Under each of these categories, Microchip has multiple product series in different frequency ranges, different interfaces and different packages, thus enabling a customer to find a solution that will perfectly fit his/her requirements.
MultiTech Systems, Inc is one of the leading manufacturers and suppliers in products for IoT applications. They produce standard and customized wireless sensing products using standards-based technologies and open architectures. MultiTech has a wide range of sensor, authentication and communication products and technologies and has manufacturing facilities in USA and supplies globally. Their products are easy to implement and has excellent support teams for customers.
MultiTech is also one of the founding members of the LoRa Alliance. They were one of the first companies to develop, commercialize and scale LoRa technology. MultiTech manufactures LoRa modules that are LoRaWAN compliant and can facilitate bi-directional data communication up to 10 miles line-of-sight and 2-3 miles in buildings. They are secure, regulatory certified, programmable and provide long range, low bit rate IoT data connectivity. They have two main LoRa modules series named mDot and xDot.
Laird Connectivity is industry-leading wireless module and internal antenna manufacturer based in Ohio, USA, and has multiple offices and manufacturing facilities around the world including 4 design centers. They provide expertise in wireless communication and IoT product development and manufacturing. They provide products that cater to a wide range of environments and application requirements. Laird Connectivity is unique because they are the only manufacturer that provides on-site EMC and wireless testing services, thus reducing cost and time to market.
Laird Connectivity provides high-performance LoRa modules. Their LoRa modules are deployed in multiple field of application like security systems, smart cities, agriculture, remote monitoring systems etc. RM1xx module series is dedicated for LoRa modules that can offer powerful and convenient solutions for long range Enterprise IoT requirements. Few of the key features of Laird LoRa modules are that it combines Bluetooth with LoRaWAN, uses unique smart BASIC language making it easy for programming and has ultra-low power usage scheme. They have upgradable firmware and are compliant with all relevant standards and regulations.
KYOCERA AVX based in South Carolina, USA is a leading manufacturer in the landscape of advanced electronic components and has established facilities in over 15 other countries. They design, develop, manufacture and supply a wide spectrum of electronic devices like advanced capacitors, antennas, connectors, circuit protectors, diodes etc. that can be used in 5G, IoT, aerospace, automation and many other applications.
KYOCERA AVX's LoRA modules have maximized RF performance by combining SEMTECH's LoRa transceiver SX1272 with Ethertronics chipset and technology. Their LoRa modules have antenna impedance matching capability to maximize power transfer between radio and antennas as well as have the capability to drive active steering antennas. KYOCERA AVX Lora modules are designed for the global market and helps reduce the time and cost in radio developments. These modules have been deployed in smart metering, smart grids, smart cities, telemetry, IoT application and many more. KYOCERA AVX also has immense customer support services.
Conclusion
LoRa communication and LoRa modules are rapidly changing the landscape of IoT and concepts such as Industry 4.0 due to its impressive features. A wide spectrum of LoRa modules are available manufactured and supplied by different industry giant companies. A few of the top LoRa module manufacturers have been discussed and it's up to the customer to evaluate the requirements for an application, compare and find a feasible and economical module to fit the task.