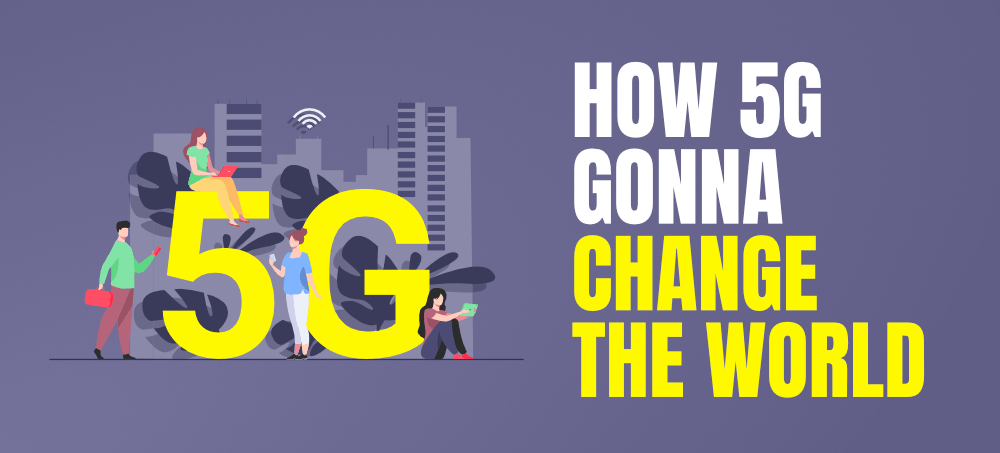 The fifth-generation mobile network is referred to as 5G. It is a brand-new, all-encompassing wireless technology that is compatible with 1G, 2G, 3G, and 4G networks. The 5G network is on its way to represent the next generation of wireless cellular networks, beyond the current 4G Long Term Evolution (LTE). It is expected to offer higher data rates of 1-10 Gbps, higher band breadth of 4000 Mbps, 1ms lower latency, 90% energy efficiency, 99.9% reliability, mobile data capacity of 10 Tb, and longer battery life than 4G networks. With unique data broadband services and real-time applications, 5G promises to meet the ever-increasing demands of users providing billions of reliable connections and massive Internet-of-Things (IoT) communication. It will be able to integrate numerous modern technologies and techniques that previous generations could not support due to their limited capacity and compatibility.
Who invented and own 5G
5G is part of the evolutionary journey of cellular wireless networks. It is not invented or owned by any particular company or country, rather it is a result of the effort put in by different researchers, manufacturers, and service providers. The 3rd Generation Partnership Project (3GPP) is the organization responsible for defining the specifications of each cellular technology including 5G. It is playing a significant part in 5G network design considering its radio air interface technology, communication standards, spectrum, service layers, etc. However, the telecommunication industry of each country is trying crucially to be the first one to announce the complete commercial deployment of 5G network as per the 3GPP defined standards.
How 5G works?
Initially, 5G network is deployed over the existing 4G networks for basic commercial launches. This part of the 5G networking standard is called as Non-Standalone (NSA). It is like an extra fast data channel attached to the existing 4G LTE infrastructure to manage the control plane and heavy traffic. As, the 5G technology will evolve, it will bring along a new 5G core architecture and operate the entire network all alone, referred to as 5G Standalone (SA) network.
The technology and the operating principles behind 5G are same as 4G LTE, but more enhanced. Like 4G, 5G uses the Orthogonal Frequency Division Multiplexing (OFDM) technique for fast and resource efficient data transmission and reception. The innovative and improved network services of 5G are due to its New Radio (NR) which is a more flexible, capable, scalable, and expandable air interface. It provides high-speed mobile broadband services that improves the user experience and quality-of-service (QoS) remarkably.
5G Network Architecture
The 5G network architecture consists of two main parts:
Radio Access Network (RAN):
RAN covers the access part of the network that includes small cells, macro cells, base stations (eNB), cell equipment, and building and home equipment that are used to transfer data user data to the core network. 5G will enhance edge-user connectivity by deploying various small cells, femto cells, pico cells, and micro cells over the macro cell layer, providing strong network coverage and filling the holes, especially at cell edge. These small cells will operate on millimeter wave (mmWave) frequency band, a new 5G feature that will be useful at locations requiring shorter signal range such as workstations.
The macro cells will operate in the same way as in 4G LTE, however, their performance level of the towers will be improved with multiple-input-multiple-output (MIMO) technology. As the name depicts, MIMO consists of large number of antennas allowing multiple transmission and reception simultaneously. Its massive antenna design provides numerous advantages to the users and service providers such as connectivity of more number of users, enhanced resource utilization of the network, faster access, better data traffic management, and lower latency.
The core network of 5G is being designed in such a way that it will be able to integrate many innovative cloud-based technologies through which the users will remain virtually connected to each other and manage all their data and operations via Internet with faster response and less data loss rate. 5G core network also includes distributed servers, providing services instantaneously with lower latency. Core network is also responsible for managing the fundamental features of 5G including network function virtualization (NFV), software-defined network (SDN), and network slicing.
What are the 5G frequency bands in the World
We have introduced what are 5G frequency bands in details before, currently, the operating frequency bands of 4G LTE is up to 6 GHz. However, 5G technology will be able to operate in frequency band ranging between 30 GHz to 300 GHz. This is the reason behind its super-fast network speed and constant connectivity. However, the initial frequency band for 5G are below 6 GHz, particularly between 3.3 GHz to 3.8 GHz. The mmWave technology of 5G will operate above 6 GHz, ranging between 26 GHz to 28 GHz. mmWave will provide shorter coverage range and greater capacity to accommodate maximum users with undeniably better performance than the previous cellular networks. Moreover, according to some research, 5G will also reuse the existing low frequency bands in future as the usage of the conventional networks reduces due to their inability to support next generation applications and services.
Key features of 5G
5G will be an era of connectivity where everyone and everything will be connected to one another including humans, devices, objects, and machines. This upcoming technology consists of numerous features that are the key drivers behind its high-grade performance and efficiency. Let's discuss in detail what these features are:
Massive MIMO: It is one of the significant features of 5G networks having the ability to support multiple data transmissions and receptions simultaneously through a large number of antennas. The size of the massive MIMO antenna is similar to the conventional 3G or 4G antennas but its capability will be much higher compared to them. It covers the higher Sub-6 GHz frequency range (such as 3.5 GHz) and equips large multiplexing gain to achieve greater capacity and reliable connectivity.
Sub-6 GHz: Sub-6 GHz frequency includes mid-band frequencies like Wi-Fi, ranging between 3 to 6 GHz. 5G network antennas will mostly use this medium range spectrum as it enables the small cells to provide indoor services as well as the powerful evolved NodeB (eNB) to fulfill outdoor coverage requirements. 5G technology, covering longer distances, will operate in low frequency band such as below 800 MHz.
Beamforming: Among many other effective 5G technologies, beamforming plays a key role in enabling the network to perform to its maximum potential. It allows the directional 5G antennas to transmit narrow directional beams towards the specific user's device after choosing the most efficient data transmission channel going towards it. Beamforming also reduces interference with nearby users due to its focused beams, thus providing high-quality services and overall network coverage. It employs an array of phased antennas that focus the beam towards the required direction.
mmWave: As discussed before, mmWave provides very high bandwidth and frequency ranging between 17 GHz and 110 GHz. Being a short-range technology, it will be mostly deployed in densely populated areas to support maximum users with its high speed and capacity, and mitigate interference.
Network Slicing: The ability of 5G to support a large number of users accessing different services simultaneously is due to network slicing. Network slicing creates multiple virtual networks on top of a shared physical architecture. Theses virtual networks are then dedicated to specific users, services, applications, or operators depending upon their requirements.
Network Function Virtualization (NFV): It allows the virtualized software on commercial off-the-shelf hardware to replace the network functions on dedicated devices, such as load balancers, routers, and firewalls. NFV simplifies the network functions and enhances network design and service delivery. It enables the service providers to build such services that generate higher revenue and increase productivity.
Software-Defined Network (SDN): It enables 5G to design, manage, and control the network efficiently. SDN separates the control plane and forwarding plane of the network, thus, allowing the network control to be programmed directly. In simpler words, the control plane is no more linked with the network hardware and the flow of data can be controlled externally through a software entity called a controller, located between network devices and applications.
Where is 5G being used?
The three main service areas of 5G include: enhanced massive IoT, mobile broadband and mission-critical communication. 5G is being tested and deployed in many fields to provide various applications and enhance their work performance. Some of the feature applications of 5G are given below:
High-Speed Mobile Network: 5G will provide an exceptional high speed experience with real-time audio and video transmission. It will significantly minimize the latency up to 1ms which is very critical for autonomous driving and mission-critical applications. From manufacturing to shipping industry, each and every area will work efficiently under 5G mobile networking.
Internet-of-Things (IoT): IoT will evolve with the help of 5G as it provides super-fast speed and capacity to hundreds and thousands of devices in order to communicate with one another and stay connected all the time. 5G IoT will improve the way people manage their personal and work tasks side-by-side. It will allow high-speed industrial networking, video streaming, and mobile computing. The industries benefiting from 5G IoT include automotive, transportation, smart cities, smart factories, smart farming, smart utilities, smart grid, agriculture, retail, security, surveillance, and healthcare.
Entertainment and Multimedia: 5G will provide ultra-high definition video experience from anywhere across the world on your mobile device. The 4K videos will take no time to download and the live events will stream real-time as 5G is capable of providing 120 frames per second and higher dynamic range (HDR) video quality without buffering.
Differences between the previous cellular generations and 5G?

The 1G cellular network was introduced in 1984 with 2.4 Kbps data rate. It was analog-based technology with basic voice service only. 2G came in 1990 with data rate 64 Kbps. It introduced digital standards and was designed for voice. Then came 3G network in 1998 with 2 Mbps data rate. It provided voice as well as mobile broadband services to users but with degraded service quality. 5G provides much higher data rate and capacity as compared to previous generations. 4G network arrived in 2011 with 100 Mbps data rate. It introduced IP-based protocols and high-quality broadband services. The upcoming era of 5G is expected to outperform all the previous generations with its super-fast data rate from 10-100 Gbps, extremely low latency, and high bandwidth.
How fast is 5G?
The speed of 5G received at the user end will depend on various factors such as user location, user device, and number of users connected to the network at a time. However, one thing is guaranteed that the data rate of 5G will be significantly higher than 4G/4G LTE. 4G supports peak data rate of 150 Mbps and average data rate of 10 Mbps. 4G LTE supports peak data rate between 300 Mbps to 1 Gbps and average data rate between 15 Mbps to 50Mbps. Whereas, 5G is expected to support up to 20 Gbps peak data rates and more than 100 Mbps average data rates. It means that 5G will be at least 100 times faster than the 4G LTE technology. However, these are the theoretical data rates of 5G network. The real data rates will be different depending upon the growth and type of 5G network. According to Ookla's analytic report gathered in second quarter of 2022, the 5G download speed in the U.S. was 187.33 Mbps achieved by T-Mobile, being on top. Verizon Wireless being second with download speed 113.52 Mbps and AT&T being third with 71.54 Mbps. Thus, 5G is expected to take some time and reach such high peak rates since it is in its initial deployment phase currently.
Is 5G available now?
Though, the initial deployment of 5G has already started in many developed countries including South Korea, China, Japan, Europe, and the U.S. However, its complete commercial deployment is expected by 2025, with 3.6 billion 5G connections. China and the US are progressing to deploy 5G at much higher pace as compared to other countries.
Conclusion
5G promises to revolutionize the communication world with its high speed connectivity and innovative technologies that have not been experienced before. It will bring people much closer to each other and change the working methodology of every field, making them more efficient and productive.