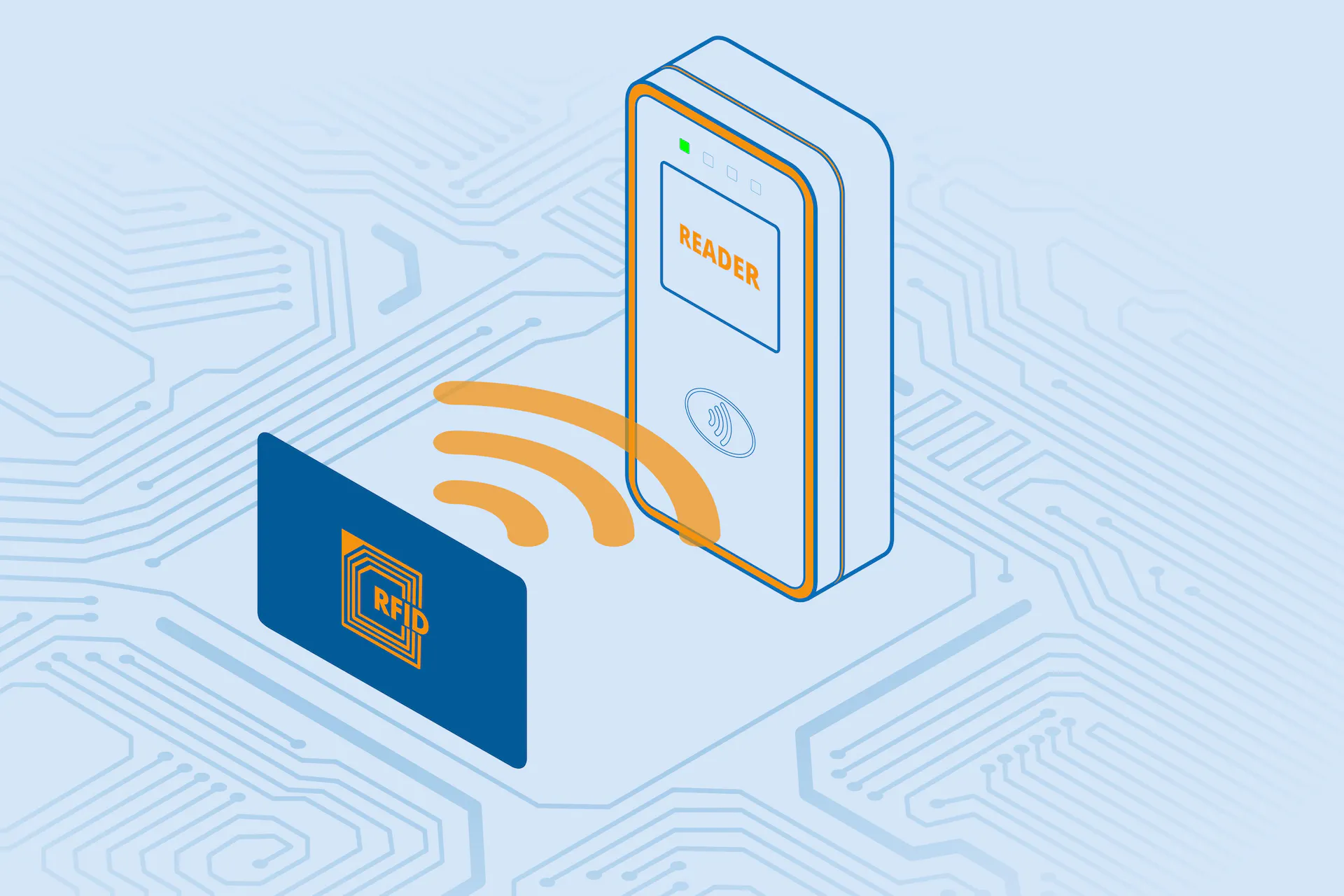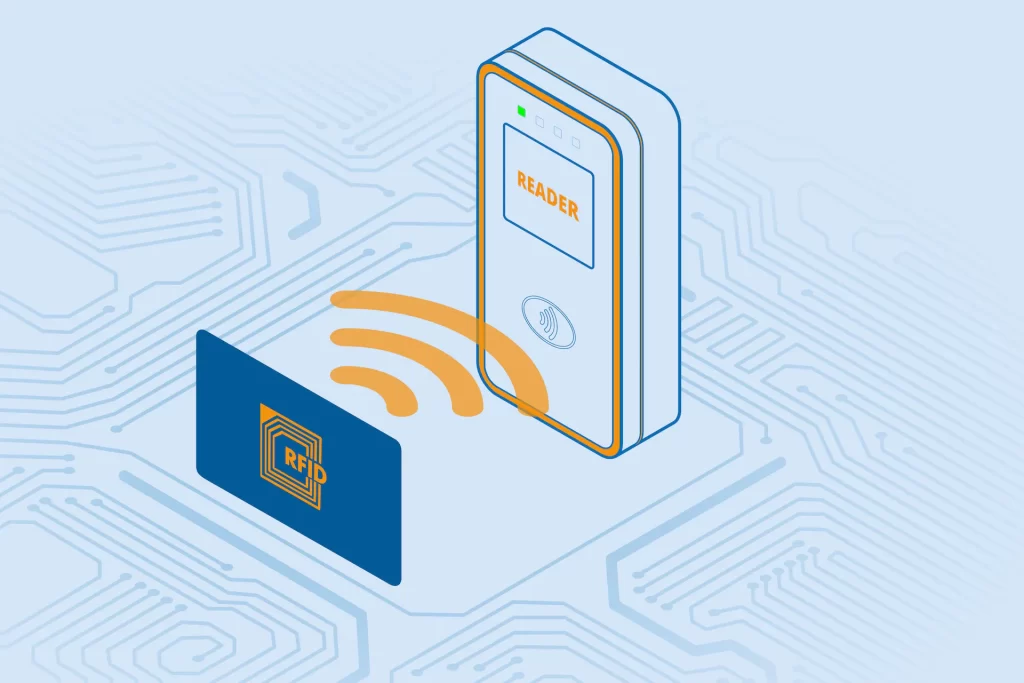 RFID is a popular communication protocol for short-range Internet of Things (IoT) applications. RFID antennas are a major component of RFID applications. Therefore, it is worthwhile understanding different RFID antenna manufacturers and suppliers. In this article, we will briefly discuss about RFID and several types of RFID antennas followed by RFID antenna manufacturers and suppliers.
What is RFID?
RFID stands for Radio Frequency Identification, a form of wireless communication widely used in IoT networks. These signals are transmitted as electromagnetic waves and utilize electromagnetic or electrostatic coupling in the radio frequency portion of the EM spectrum. Due to the coverage and power limitation, RFID technology is limited to short-range applications. Also, since the RFID technology uses electromagnetic or electrostatic coupling, the corresponding radio frequency of the spectrum can distinguish the presence of different objects. This makes RFID a good candidate in applications such as asset tracking, inventory management, security applications, tap-and-go credit card payments, and healthcare applications where the detection of objects in the short-range is required. RFID systems are of several types depending on the frequency range. These are,
Low-frequency RFID systems: These operate in the frequency range from 30 kHz – 500 kHz
High-frequency RFID systems: These operate in the frequency range from 3 MHz – 30 MHz
UHF RFID systems: These operate in the frequency range from 300 MHz – 960 MHz 
Microwave RFID systems: These operate in the frequency band of 2.45 GHz
Also, it should be noted that the choice of the RFID system depends on the nature of the application and the desired distance of coverage.
An RFID system consists of three main components:
Scanning antenna
Transceiver
Transponder
The combination of the scanning antenna and the transceiver is known as the RFID reader. These can be either mobile or stationary components. Therefore, we can see that in general, we can identify RFID antennas as RFID readers. RFID antennas are responsible for transmitting and receiving radio frequency signals that would interact with the RFID tag or the transponder. These RFID antennas are mostly found as patch or microstrip antennas and come in different shapes. Depending on the application and proposed orientation of the transponder we can select either a linear RFID antenna or a circular RFID antenna. These antennas have different characteristics depending on the polarization. Linear polarized antennas are suitable for applications requiring wider bandwidth over a short range, while circular polarized antennas are suitable for applications requiring a wide variety of RFID tags on different surfaces. 
Tesswave is one of famous RFID antennas designers and manufacturers in China, we supply 860-870MHz, 902-928MHz and 868/915MHz RFID antennas for global RFID applications. Contact us to get a free quote and we are glad to assist you with anytime.
Top RFID Antennas Manufacturers and Suppliers
1. Laird Connectivity
Laird Connectivity is a global business based in global locations, USA, UK, and Taiwan with more than 30 years of experience in the industry. They are experts in providing wireless expertise, customizable IoT solutions, EMC and Wireless testing services, and reliable technical products. They specialize in internal antenna design for different IoT applications and M2M applications. They have different Near Field Communication (NFC) PCB antennas facilitating RFID applications. These PCB antennas are made on top of flex PCBs and can be equipped on top of a variety of applications. Laird Connectivity also provides custom antenna design services and testing services from VHF to 7.125 GHz frequency band. They also ensure that your design is compliant with EMC/FCC compliance certification. 
2. Alien Technology
Alien Technology is a leading business in providing RFID antennas and services. Alien Technology is a global cooperate operating in USA, China, India, and South Korea. Specifically, they provide a range of circular polarized antennas to meet a variety of use cases. They have two main products, namely:
ALR-8697 operates in the frequency range 865-928 MHz while ALR-8698 operates in the frequency range 866-928 MHz. ALR-8698 is narrow beamed antenna with high gain values and is suitable for low power applications. Alien Technology also provides IP67 rating for their product ensuring waterproof functionality and complete protection against dust over an extended time. Moreover, the customer can choose over gains and beam width of the antennas.
3. Abracon
Abracon is an industry leader in passive components, providing frequency control and timing devices, RF, and antenna products. Abracon was founded in 1992 in California, USA. IoT innovation is another of Abracon's core services and with more than 25,000 active customers and more than 600 million parts shipped annually globally. They provide high-performance internal/embedded and external RFID antennas for connected applications. These are the two main types of RFID antennas. However, there are many sub-types of antennas. You can simply select the type of antenna according to your application on their website. Moreover, Abracon provides antenna optimization services and PASS services.
4. Times-7
Times-7 is a leading antenna manufacturer and supplier aiming at providing RF services and antennas for different IoT and industry-level applications. They are based on New Zealand and have offices in USA. The main products of Times-7 include RFID antennas of several types and configurations and RFID readers and tags. Revolutionary SlimLine multipurpose UHF RFID antenna is one of their flagship products. It is a thin antenna with a significant amount of antenna gain. These antennas are further tailored for different applications. For example, SlimLine Airport Antennas are specialized in airport-related applications such as airport baggage handling portal. The other family of RFID antenna family is the A5020 Antenna family. Apart from RFID antennas, Times-7 also manufactures and supplies RIFD tags and readers. Also, they provide NFC UHF RFID Antennas.
5. GaoRFID
Gaorfid is one of the top 10 global supplier based in New York and Toronto operating for more than 30 years of innovation. They provide RFID antennas, tags, and readers. Some of the main RFID systems, Gaorfid promotes are,
RFID in a box
RFID cloud services
General RFID systems for asset management systems and inventory management systems
Apart from RFID physical systems, they also provide software enabling RFID systems, such as access control software and asset tracking software. The products have different frequencies of 125 kHz to 2.45 GHz of ranges.
Conclusion
In this article, we briefly discussed different RFID antennas and leading manufacturers and suppliers who provide RFID antennas. Most of these RFID manufacturers manufacture antennas of different frequencies and different sizes catering to different user applications. It is the users' responsibility to identify their needs and requirements according to their application. Some of the key factors that users might consider are the reputation of the manufacturer and any required compliances and standards.