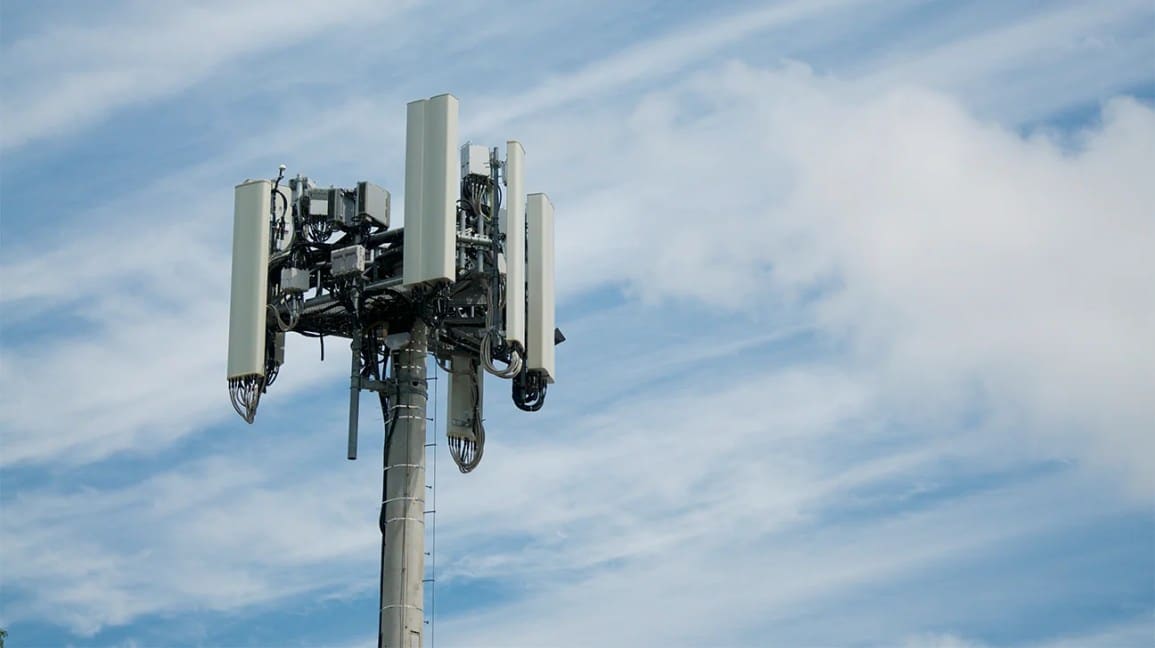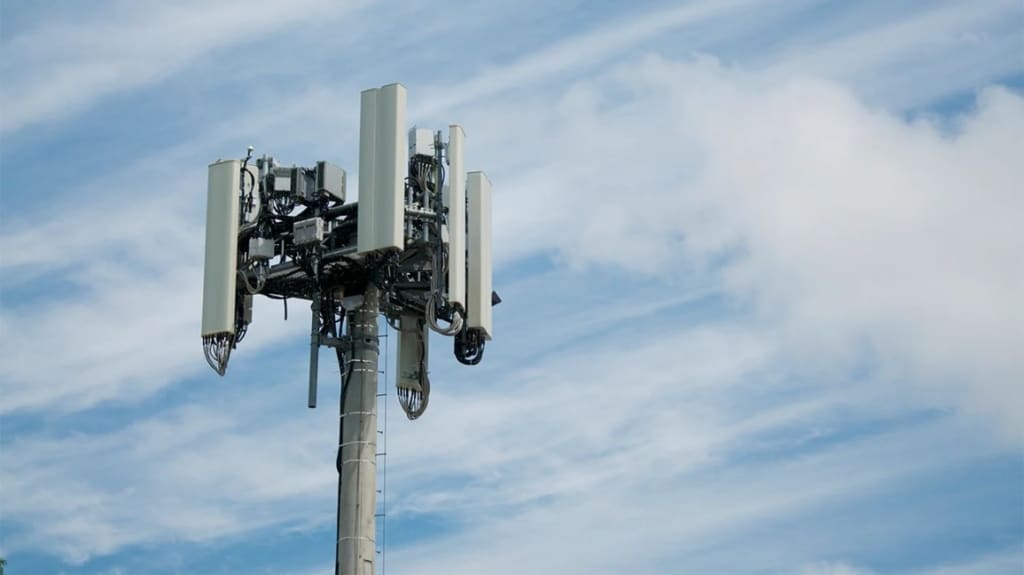 5G is the latest generation of cellular technologies. It plays a critical role in realizing the future of the Internet of Things (IoT) industry. However, since 5G is aimed at providing a unified network performance for all users, we need advanced antennas for this purpose. In this article, we will explore some of the leading 5G antennas manufacturers and suppliers that would be helpful in achieving our design goals.
What is 5G?
5G is considered as the 5th generation of cellular network technology. The most salient features of the 5G network are its high speed of data transmission, ultra-low latency, more reliability, massive network capacity, increased availability, and a more uniform user experience. We can also see the growth of numerous other avenues correlated to the emergence of 5G technology. 5G, as its predecessor is based on OFDM (Orthogonal Frequency Division Multiplexing), however, uses a new air interface known as 5G NR (New Radio). 5G NR enhances OFDM to deliver communication with a much higher degree of flexibility and scalability.
5G also has wider bandwidths due to the expansion of spectrum resources from sub-3 GHz to 100 GHz and beyond. Moreover, specifically 5G uses wider bandwidth technologies such as sub-6 GHz and mmWave. This increases the throughput of the system and improves the latency of the communication link. As mentioned above, 5G enables novel technologies and avenues, and massive IoT is such an avenue. Other applications which would require 5G are enhanced mobile broadband services and mission-critical communications. In conclusion, we can see that 5G is predicted to create new avenues in IoT and many other industries, thus creating a huge market in the global economy.
5G technology is based on different 5G frequency ranges. Therefore, it is essential to have several types of antennas catering to different needs and frequency bands. To address this requirement 5G uses an Advanced Antenna System (AAS) which is a combination of AAS radio and a set of AAS features. AAS employs multi-antenna techniques namely beamforming and MIMO (Multiple Input and Multiple Output). All 5G network systems should support these techniques to use multiple frequency bands of operation.
When it comes to the physical design of antennas, they are required to serve both frequencies 1 GHz which has a wavelength of about 30 cm, and a 28 GHz signal which has a wavelength of 1.07 mm. Addressing both these sizes is not possible in a single antenna. Therefore, we need an array of antennas to realize 5G networks. However, this is physically challenging for modern cellular devices which are compact and small. Techniques of beamforming and MIMO technology come into play.
5G antennas can be of several types. Some of the most popular types are
Planar Inverted-F Antenna (PIFA)
Monopole Antenna
Magnetoelectric Dipole Antenna
Fractal Antenna
mMIMO (Massive MIMO) Antenna
With the high demand of 5G technology, 5G antenna market is expected to grow exponentially which is aimed to grow about $13532 million by 2028 from its $260 million current value as at 2021 (https://hardwarebee.com/the-ultimate-guide-to-5g-antenna/).
Top 5G Antennas Manufacturers and Suppliers
Let us investigate some of the leading 5G antennas manufacturers and suppliers.
1. Linx Technologies
Linx Technologies is one of the leading pioneers in manufacturing 5G antennas. Their 5G antennas are aimed at serving cellular IoT requirements. Apart from antennas, they also manufacture wireless modules, remote controls, and RF connectors. They are based in the USA and Taiwan. With the tagline "Wireless Made Simple," Linx technologies aims at providing user-friendly products, with proper documentation, support, and design experience. The main types of cellular antennas they manufacture are surface mount cellular antennas, internal adhesive mount cellular antennas, terminal mount cellular antennas, panel mount antennas, and remote mount cellular antennas.
2. Airgain
Airgain is an RF design manufacturer and supplier based in the USA. They also provide services to market any RF design and to acquire carrier certification for any RF product. They have been providing wireless connectivity services for more than 20 years and provide tracking capability for fleet management on their products. Airgain is divided into three main departments as Airgain Embedded, Airgain Integrated and Airgain Antenna+. Airgain Antenna+ offers a wide range of antennas targeted on Fleet antennas and IoT antennas. The main types of cellular antennas they provide are internal and external antennas. Centurion 5G is one of their flagships 5G outdoor antenna. It is aimed at providing high performance 4G LTE and 5G connectivity for fleet and public safety vehicles and assets. Apart from exclusive external antennas, Airgain also manufactures internal antennas for embedded applications. All these internal antennas support cellular IoT frequency bands including 5G connectivity.
3. Commscope
Commscope is one of the leading communication services provider and manufacturer based on North Carolina, USA. Their main aim is to encourage a digital society connected to one another. Commscope is partnered with leading trademarks such as Heliax, Systimax, and Novux. The main types of antennas they provide are outdoor small cell antennas and equipment, in-building antennas, and microwave antennas. They have introduced Mosaic antenna platform as the smartest way to 5G. Mosaic is a new base station antenna solution. The Mosaic platform offers integrates active and passive antennas to bring the best of both to cater network specifications. Major features of the Mosaic antenna platform are radio-agnostic, truly modular and mMIMO capability.
4. Taoglas
Taoglas is a leading connectivity service provider based on Ireland and providing customer service since 2004. They are a mid-sized global company with Irish roots, focused on manufacturing advanced RF components and solving complex connectivity problems in the IoT industry. They have different 5G antennas under their cellular antenna catalog. These antennas are focused on serving different IoT industries.
5. Comba Telecom
Comba Telecom is another leading wireless connectivity solution provider that was established in 1997 and was officially listed in Hong Kong Stock Exchange in 2003. They are serving different wireless connectivity applications at airports, the education sector, government and public safety sector, healthcare, and hospitality sectors. They are focused on base station antennas and indoor antennas. You can choose the desired antenna for your 5G connectivity problem, by simply choosing the desired frequency.
Conclusion
In this article, we discussed what 5G is and how 5G antennas play a key role in realizing a unified user experience with the 5G connectivity. We also discussed some of the main types of 5G antennas. Next, we outlined some of the leading 5G antennas manufacturers and suppliers. These leading businesses are focused on enabling cellular IoT industries with their products.